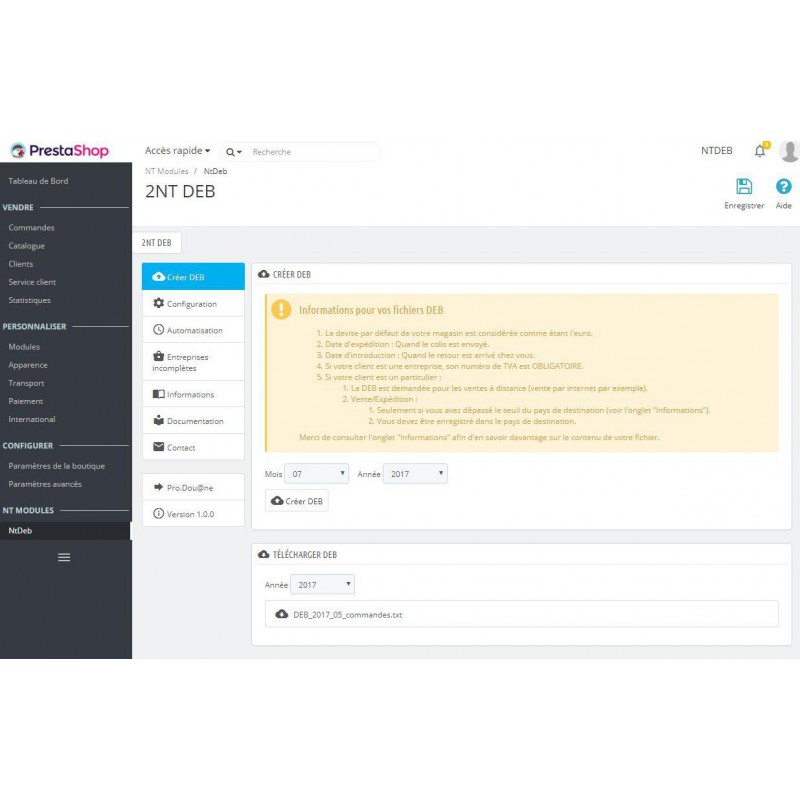  
NT Deb, Create DEB files easily for ProDouane
Create DEB (Déclaration d'Echange de Biens) file easily for ProDouane
FOR FRENCH COMPANIES ONLY !
This module is only useful for French companies exporting products to European countries. It generate a declaration file of sold products from France to EU for French customs
Lifetime support
Ficha técnica
Version

5.0.4

New in this version

Fix issue with categories nomenclature
No hay reseñas de clientes en este momento.