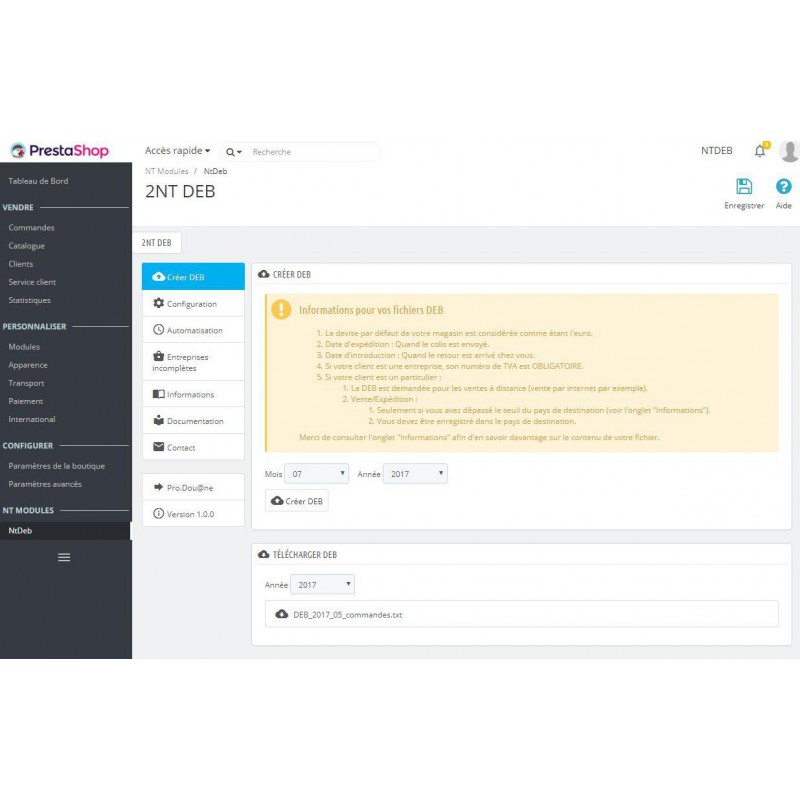  
NT Deb, Create DEB files easily for ProDouane
Create DEB (Déclaration d'Echange de Biens) file easily for ProDouane
FOR FRENCH COMPANIES ONLY !
This module is only useful for French companies exporting products to European countries. It generate a declaration file of sold products from France to EU for French customs
Lifetime support and updates !
Ficha técnica
Version

5.1.2

New in this version

Fix issue with undefined cron url
No hay reseñas de clientes en este momento.